Once again, I was asked to be part of
Schloggers annual "Fuck Yeah!" calendar
, which collects cool illustrations from many of Germany's finest cartoonists and illustrators (and me).
I tried a out a new technique with this sunny illustration for the first week of August:
Here's my sketch for it:
The calendar contains wonderful illustrations for every week of the year and this cool cover by
Beetlebum
: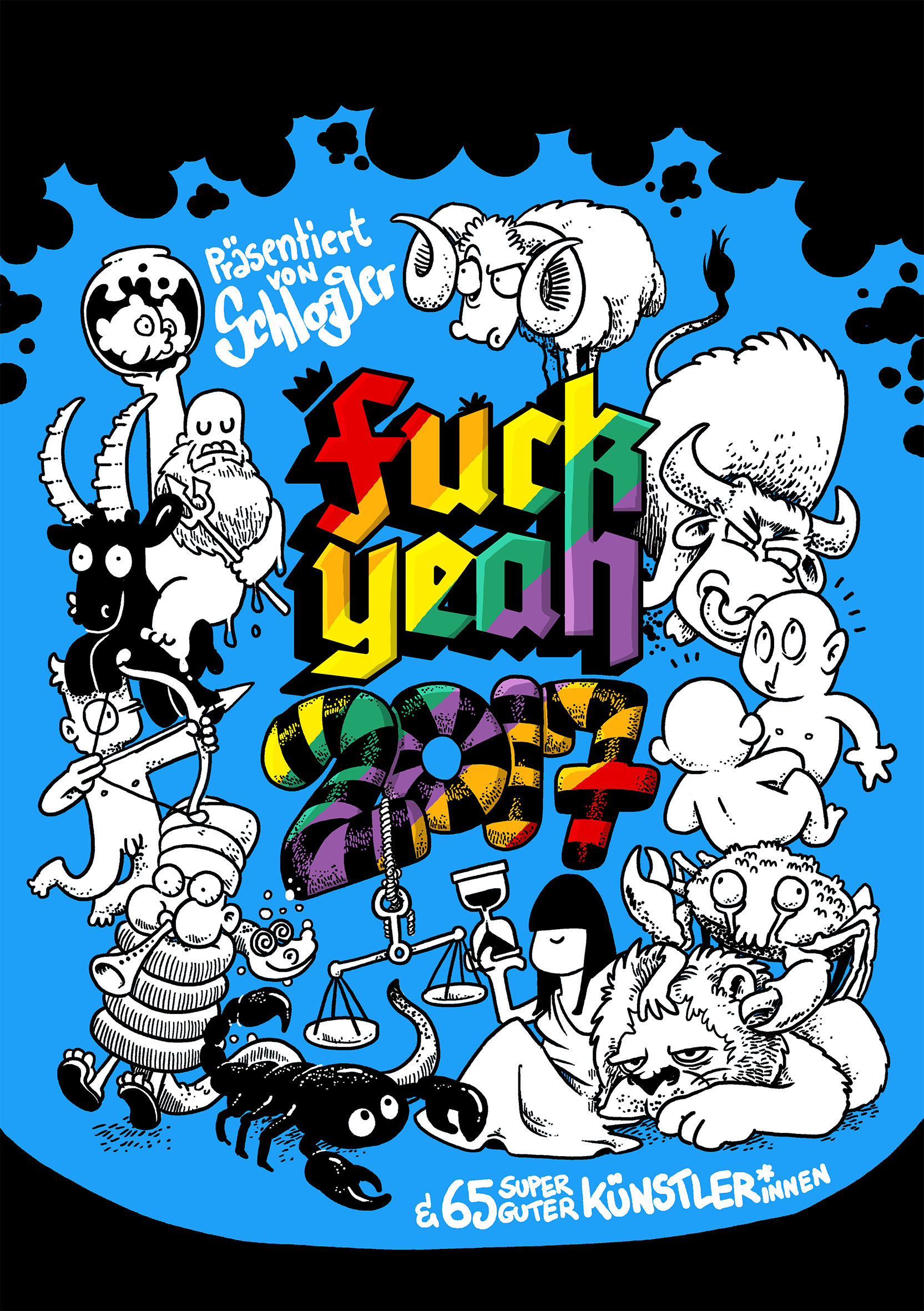 Do you want one?
Just shoot me an e-mail!
(price: 20€ - free shipping inside Germany)
You can also pre-order a copy at Kwimbi
(where you can also see some of the other illustrations).